An Innovative Educational Strategy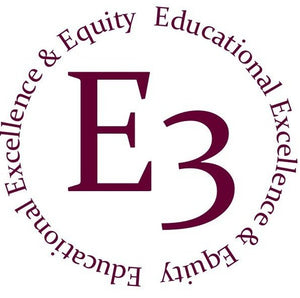 Take a moment to reflect on your middle & high school experience. The awkwardness, the peer pressure, the pains of growing up-although challenging- these experiences helped us develop resiliency. In our ever-changing world, the importance of strong, viable school communities cannot be denied. More and more research is showing that in order to be excellently prepared for a successful career and life in our global society, adolescents need to develop essential skills, such as: innovation, adaptability, critical analysis, cross-cultural communication, and teamwork.
At E3: Education, Excellence & Equity, this is the skill set they are instilling within middle and high school students via three strengths-based approaches: professional development for educators, innovative tools for effective student engagement, and a leadership development program for the most at-risk students, which includes educational outings and a multi-media project. Their consistent results each year are remarkable: 90% of teachers report that student engagement increases in their classroom, students increase their G.P.A.'s while decreasing their suspension & absence rates.
What is truly innovative about E3 is the focus on an interactive strengths-based approach, in which the competencies students have gained from their diverse life experiences are recognized and matched to the correlating 21st century skills. This shift in paradigm boosts students' self-esteem and confidence. Once their resiliency is highlighted and they realize the value & interdependency of their lived & learned experiences, students are able to reach academic success. By using technology to guide students through a digital story project, they not only gain multi-media skills, but also the understanding of how resiliency can help us succeed in both social and academic situations.
*E3 imagines a future where educators embrace the lived and learned experiences of each student, and value the strengths that each child brings into the classroom.  In this future, all children achieve academic success, graduate from high school, and have the skills required for their next steps in an ever-changing world.
For more information, please visit: e3ed.org and contact us at: admin@e3ed.org
Leave a comment
Comments will be approved before showing up.