The Inspire Higher Tour initiative consists of featuring four Latino professionals (two women & two men) from the STEAM industries through a one-hour moderated panel discussion at different high schools in the Bay Area whose student body is predominantly Latino. It also consists of a rotating panel, so each tour stop features a different set of Latino professionals. The program concludes with a 30 minute "Meet & Greet." We have been conducting this since 2015 and have impacted hundreds of students in the South Bay.
Inspire Higher Program featuring SHPE
The Latino Leaders Fireside Chat Series is an initiative designed to feature one stellar Latino leader at a time. It consists of a 2-hour segment where the featured guest is interviewed and shares their journey in an intimate setting. They share their journey in a very open and honest manner that is designed to inspire our audiences. For 90 minutes, the featured guests are interviewed with a series of predetermined values-driven questions in order to provide the best insight as to their professional and personal journeys. This program also concludes with a 30 minute "Meet & Greet" and has been a huge hit for our community.
Latino Leaders Fireside Chat - Ysabel Duron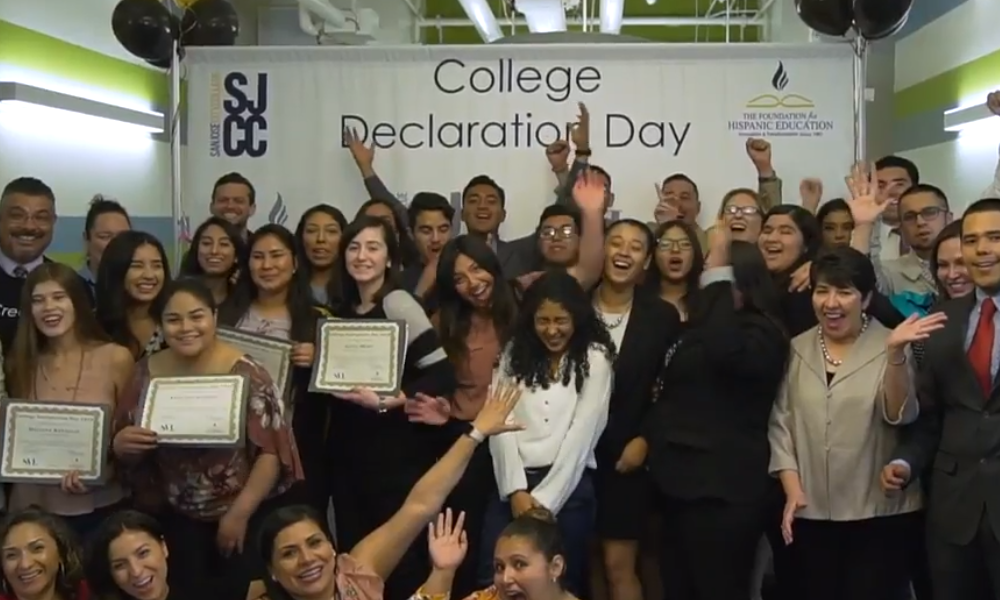 The College Declaration Day initiative was inspired by the press conferences held for stellar high school football player as they declare which university they've decided to attend. SVL's College Declaration Day is focused on featuring several Latino academic honorees who have been accepted to notable universities throughout the country. The event provides the selected academic honorees a platform where they will declare which university they will attend. In addition, they also declare that they will be 100% committed to obtaining their college degree as well as make a commitment to return to their communities to give back. This event also allows the students the opportunity to thank those who have supported them through their academic journeys such as family members, mentors, teacher, etc. as well as the opportunity for the community to show their support and wish them well as they leave for their respective universities.
College Declaration Day with The Foundation for Hispanic Education