SVL Executive Cultura Ambassador-Arnie Lopez Don't Fear Generative AI but do your Homework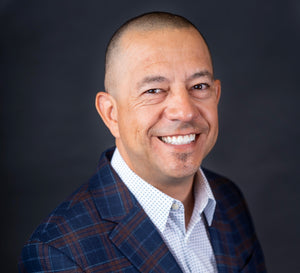 Are you using generative AI tools to improve and optimize your business?  If not, why not?  According to IDC, over 65% of enterprises are doing exactly that today, if you do not, you will be left behind by your competition. 
IDC REPORT: https://www.box.com/resources/unstructured-data-paper
Most popular business use cases are Customer Service and Support, Code development, Personalization for targeted Marketing, Recruiting and many more, including some we have not even identified yet.
One of the biggest challenges to adopting these AI tools and gaining these business benefits is concern over Security and Loss of confidential Data.  Some enterprises have gone as far as completely blocking use of ANY AI apps by their users!  There is a better way.
Here are some recommendations and best practices that some of my customers have implemented to use generative AI in an effective and SECURE way.
VISIBILITY (WHO, WHAT AND WHY):
Discover all AI apps in use at your organization and determine the risk levels of each app, this can be accomplished using a strong Shadow IT solution.  You can then Identify which employees are using which AI apps and if they are the right people and apps.
MONITOR AND CONTROL (LIMIT USE TO THE RIGHT PEOPLE AND APPS):
Limit access to specific low-risk AI apps. Restrict activities, such as logins or uploads in selected AI apps. Prevent users from posting too much data by limiting a specified number of characters as a one example of control.
PROTECT YOUR CONFIDENTIAL DATA (PROTECT COMPANY SECRETS):
Use a robust DLP solution to Prevent the loss of sensitive, confidential, and proprietary data and ensure regulatory compliance.  Some critical capabilities to do this are User Entity and Behavior Analytics (UEBA) and advanced data protection technologies, such as Exact Data Matching (EDM), Index Data Matching (IDM) and Optical Character Recognition (OCR).  These can identify confidential data and if needed, block from being shared in AI applications.
Don't be afraid to use generative AI application to gain competitive advantages and optimization of your business, there is a path forward using good cloud security solutions.  Wanna learn more?  Here you go:  https://www.skyhighsecurity.com/solutions/ai-applications.html
Gracias and enjoy!
Arnie Lopez, VP Systems Engineering, Skyhigh Security
Leave a comment
Comments will be approved before showing up.