SVL Executive Cultura Ambassador Marcelo De Santis named to Gartner Ambassador Role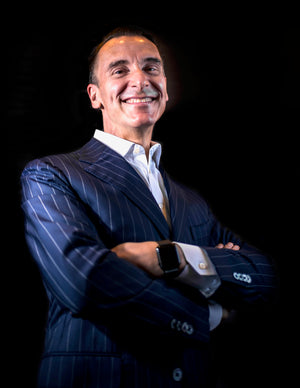 The Gartner Ambassador role holds great prestige for executive leaders who aspire to become trusted advisors within their industry. Ambassadors foster open dialogues on emerging business and technology subjects, wielding influence over industry perspectives. They actively engage in discussions, sharing their expertise and participating in both digital and in-person Gartner community events. Candidates are carefully evaluated based on their enthusiasm, expertise, experience, industry specialization, and their ability to effectively lead within the Gartner community.
One such leader is SVL Executive Cultura Ambassador
Marcelo De Santis
, a digital innovation expert who specializes in transforming companies at the intersection of people, data, and technology. With a wealth of experience in digitizing products and business models, Marcelo excels at building value-added engagement with consumers, customers, and employees.
His extensive background spans various industries, including consulting, automotive, telecommunications, financial services, pharmaceuticals, and consumer packaged goods. Having worked across multiple continents—North America, Asia Pacific, Europe, and Latin America—he possesses a comprehensive "panoramic view" of enterprise operations.
Marcelo firmly believes in cultivating a diverse, entrepreneurial, collaborative, and agile team culture that focuses on delivering tangible business outcomes: generating profitable revenue, fostering customer satisfaction, and ensuring employee engagement. Committed to making a positive impact on the world, he actively supports nonprofit organizations dedicated to improving the lives of underprivileged children.
Through his exceptional leadership and commitment to innovation, Marcelo embodies the qualities of a true Gartner Ambassador, driving positive change within the industry and inspiring others to excel.
#JuntosAdelante #CreoEnTi #CreoEnNosotros 
Leave a comment
Comments will be approved before showing up.