SVL EXECUTIVE CULTURA AMBASSADOR MICHAEL MARTINEZ LAUNCHES ADELANTE COMMUNICATIONS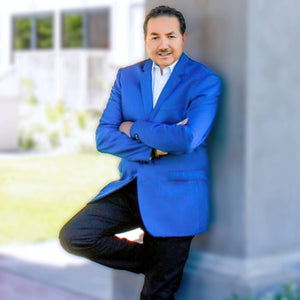 The world of business is rapidly changing. Now more than ever, effective communications have become essential at every level of an organization. Whether it's internal communications among employees or external communications with clients, investors, and other key stakeholders, clear and impactful communication is the new business enabler and driver of profitability. Helping companies do it effectively requires leaders with years of expertise in this arena.
One such leader is SVL Executive Cultura Ambassador Michael Martinez, a 30-year industry veteran of Silicon Valley and new Principal of Adelante Communications. An accomplished communications executive highly regarded for 25+ years of experience in global communications. He is recognized as an authentic, trusted advisor with unique expertise in conveying information across all audiences and stakeholders, A natural relationship builder, Michael has successfully led numerous global communications initiatives for leading companies and organizations.
A veteran of Cisco where he served as a key member of the senior leadership team's executive communications organization, he previously held senior communications roles at Microsoft, Roche Biotechnology, Hitachi Vantara, Lam Research, and Aviza Technology.
Today he serves as Communications Advisor to the Chief Executive Officers of Conectado, Inc. and OSI Engineering. In addition, he serves as a communications mentor at Stanford University's Graduate School of Business LBAN Program.
"Clear and timely communication helps build trust with customers, investors, and employees, while also enabling companies to navigate complex challenges and seize new opportunities." Says Michael, "As technology continues to evolve and shape our world, strong corporate communications are a vital factor in driving innovation, growth, and success. Adelante will help clients attain their most ambitious business goals by using communications as the strategic enabler to do so."
Michael can be reached at
www.adelantecommunications.com
or via email at
michael@adelantecommunications.com
Leave a comment
Comments will be approved before showing up.