Xochitl Rodriguez, Franchise Owner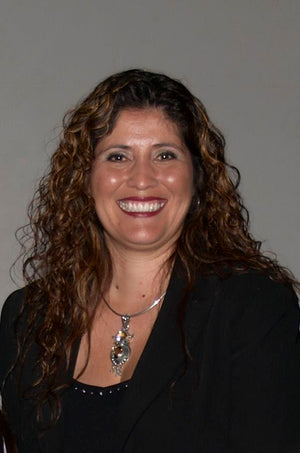 The following is an excerpt from the inaugural issue of Silicon Valley Latino. To read the interview in its entirety (and other stories) please consider a paid subscription to a magazine that serves and promotes the positive in our Latino community. Click on the SVL SUBSCRIBE link now- thank you!
Edible Arrangements is a fast growing franchise and SVL interviewed Xochitl Rodriguez who owns and operates 8 stores in the Bay Area.
1-      How did you get into the franchise business and why Edible Arrangements? My first Franchise was Curves (a 30 minute workout facility for women).  I got into that business because I was irritated that the Curves I was attending always opened up late.  I would sit outside the club, in the heat, and wait for the employees to show up.  One day I got so irritated that I thought, "Hey, I'm tired of waiting for them to open up on time, I think I will open one of these Curves, near my home and never have to wait for them again." Well, I believed that I could, and started to research the Franchise and I wrote up a business plan (without having a business education).  No bank would fund me, so I took my 401K, talked to my brother and sister in law about this as a joint venture and we did it!   We were very blessed.  Our highest peak was 800 members.  Curves gave us the funds to open Edible Arrangements in Glendale, California.  We opened in 2004 and at that time we were the 4
th
Edible Arrangements store in California.  Interesting enough, after we opened up Curves, the banks that slammed the door in my face were asking for my business.
Then, around late August 2009, I received a call from our CEO, Tariq Farid.  Tariq told me he had taken over some stores in the Bay Area and asked if I was interested.  In December 2009 we bought 5 existing Edible Arrangements stores.  I moved to Northern California to run the 5 stores.  Since then, we have opened up a store at The Plant in San Jose, and another one in the North Beach area of San Francisco. 2-      What are some of the challenges being a franchise owner and some of the benefits (as compared to starting your own new small business)? When you open a Franchise, you are basically paying the Franchisor a fee to become a part of a business that has worked and in which you agree to implement their ideas and concepts.  With a Franchise you are required to follow their rules and systems.  This can be great because you are not creating your own systems; you are implementing an established system and running it as your own.  When you open your own independent small business, you are creating your own systems.
Leave a comment
Comments will be approved before showing up.