County of Santa Clara Reentry Resource Center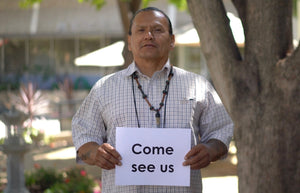 County of Santa Clara Reentry Resource Center:
Providing the Tools for Successful Reentry
One of the most precarious times for individuals leaving jail or prison are the days and weeks immediately after they are released. Without housing, jobs, medical and mental health care or support systems, many individuals simply go back to what they know. Often that means homelessness, substance use and drug dealing.
The last thing a person leaving jail or prison needs is judgement and bureaucracy. The County of Santa Clara recognizes that in order to reduce the number of individuals returning to jail and prison and to build safer communities and stronger families we need to provide reentry clients with the tools to be successful.
The County of Santa Clara created the Reentry Resource Center, a "one-stop-shop" providing services and support to currently and formerly incarcerated residents. Any County resident released in the last 12 months can receive services at the San Jose Center or the sister South County Center serving Gilroy, San Martin and Morgan Hill.
Clients can access social services such as General Assistance, CalFresh food and Medi-Cal benefits, as well as services related to education, legal issues, health and well-being, housing, vocational training and employment.
County of Santa Clara Behavioral Health Services Department staff at the Center assess clients for substance use and mental health treatment services in the community. This department also provides peer mentors to support clients in obtaining housing, food, healthcare, and community-based health and social services.
A Mobile Medical Unit bus comes to the San Jose and Gilroy centers and is staffed with a doctor and other medical and psychiatric staff.
And recently the Center contracted with service navigators who meet with clients while they are still in custody to create a plan for what they will need after release. They then meet with clients post release to provide case management and linkage to services.
Before reentry centers existed, churches were a main source of support for people coming out of jail and prison. Recognizing the crucial role the faith-based community plays in not only providing for immediate needs like, clothes, food and shelter, but also positive social environments, the County helps fund four Faith-Based Resource Centers in the community serving clients with basic needs as well as employment readiness regardless of their faith.
Clients of the Reentry Resource Center can also get help clearing their criminal records, being assessed for housing assistance, and enrolling in college or a trade school. The Center hosts a free on-site initial college credit course taught by San Jose City College instructors for clients who wish to pursue an Alcohol and Drug Studies counseling degree.
For employment assistance the Reentry Resource Center partners with several nonprofits providing immediate part-time employment, on-the-job training, job readiness skills, help with resumes and job searches and much more.
The Center also houses programs in which clients whose offenses are considered non-violent, non-serious and non-sexual in nature, can serve the remainder of their jail sentence in the community under intensive supervision by the Sheriff's Office. This program includes case management, educational and vocational programs and carefully designed transition plans focusing on the needs of the individual. 
Programs like this provide an opportunity for individuals to transition from full incarceration to community with life skills and behavioral modification tools. Clients get help with substance abuse, healthy relationships, job readiness, trauma recovery, conflict resolution, anger management and much more. And many clients can do community service work and or pursue education and employment so that when they are released from custody, they have put into place some of the most crucial elements for successful reentry: employment, housing, education and social and emotional supports.  
Staff at the Reentry Resource Centers in San Jose and Gilroy are ready to assist justice-involved individuals make their transitions from custody to community as successful as possible, so that when they get out, they stay out. 
Leave a comment
Comments will be approved before showing up.