Cuban Love - A Short Film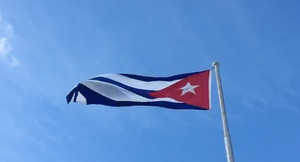 We are delighted to present Cuban Love a short film by Cultura Ambassador, Nancy Rosales. Nancy recently visited Cuba with her friend Bobby and while there she decided to shoot a short film using her iPhone 6s.  She interviews locals, captures various shots that provide us with a very intimate look at daily Cuban life. One of the best elements is how she captured Cuban music and incorporated it as part of the soundtrack. Nancy thank you for capturing this authentic perspective of Cuban life and it's beautiful people.
Nancy Rosales is a driven and action oriented Entrepreneur, Strategic Media/TV Consultant and Business Innovator for Neveria Abel 1950 inc. Dba PepitosIceCream.com  We look forward to featuring more of her work though our various Silicon Valley Latino platforms in 2017.
Nancy keep up the great work! #CreoEnTi   
Leave a comment
Comments will be approved before showing up.