Lila Downs at Montalvo Arts Center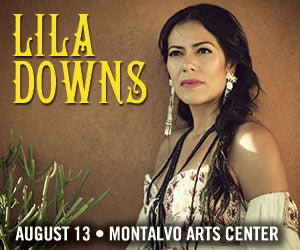 Fans love Mexican-American singer-songwriter Lila Downs for her smoky voice and her innovative mingling of rock, hip-hop, blues and traditional Mexican sounds.
Her most recent album release, 2011's Pecados y Milagros (Sins and Miracles), debuted at No. 1 onBillboard's Latin music charts. Now experience her music live as she makes a tour stop at Montalvo Arts Center. Drawing on the religious traditions of her ancestors, the Mixtec and Zapotec people, Downs creates a vision with her music that is both exotic and familiar. With a look that's a bit like Frida Kahlo and a sound that's a bit like Laurie Anderson, Downs brings a musical experience strongly rooted in both Mexico and America.
Leave a comment
Comments will be approved before showing up.