Cultura Ambassador Leandro Margulis & The Partnership Mindset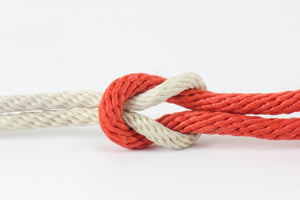 It's been almost a month since I joined the TomTom Enterprise team as the VP of Business Development and Product Marketing. A time for new discoveries, I'm looking forward to what the future at TomTom will bring. In this article, I want to share what makes this opportunity so exciting for me – and hopefully for you too.
A new chapter
Anyone who meets me knows that my two passions are connecting people and accelerating business growth. In my new role at TomTom I get to do both. Combining Industrial & Systems Engineering with Strategy & Business Development (shout out to fellow Yale MBAs!), I see myself sitting at the intersection between Product and Business. I look at Business with the "product hat", figuring out the proper end use case and then aligning all the pieces of the puzzle (internal to the company and external via creatively structured partnerships) to match the custom needs of our clients. Leading the Business Development and Product Marketing team gives me the opportunity to implement this way of doing business, leveraging TomTom's technology and data assets to fulfill a partner's use case.
Casting the light
With 25 years in the making, TomTom has highly advanced Enterprise mapping capabilities and API products. My role is to make sure that these come to life in our partner's products and services. In doing so, your success will be our success. I truly look forward to bring TomTom into the spotlight and let everyone know that, when partnering with us, the sky is the limit.
Why TomTom
It's easy to find companies that excel at the services they're providing. But it's very difficult to find one that does so putting you, the client, first. TomTom does both. We have best in class solutions for location-aware technologies. From cloud to mobility, analytics and smart cities, TomTom Enterprise is on a mission to harness location data to empower businesses around the world. If you are looking for a global partner with global coverage, search no more. Whether the size of Uber or just beginning your start-up growth journey, you will find a trusted partner in us. I am proud of the benefits we offer to all of our partners, which I personally enforce: ·     Fair pricing with pay-as-you-grow or personalized plans with no lock-ins or limits.
·     Personalized support no matter your plan and location.
·     Guaranteed ad-free online services and a privacy policy which puts you in control of your data – always.
·     Full-feature location services no matter your company's size.
·     Modular, flexible and platform-agnostic APIs and SDKs which allow full customization.
My promise to you
To current and future business partners alike, my promise to you is a relationship based on respect and understanding. Be ready to find an advocate in me. I'll walk in your shoes until they become my shoes. I'll be your voice inside TomTom so that our solutions fit you like a glove. Just like they do for Microsoft, Uber and Pitney Bowes.
What next? Ready for the next step or want to learn more? Let's connect!
Leave a comment
Comments will be approved before showing up.