Ivonne Valdes - SVL Cultura Ambassador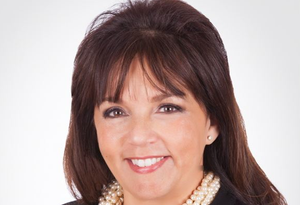 Ivonne Valdes
VP WW Go-To-Market Technology Services Sales, Marketing & Operations Hewlett-Packard Company   As Hewlett Packard's worldwide Technology Services Go-to-Market leader, Ivonne and her team are responsible for driving sales of HP's premier Technology Services at Hardware point-of-sale. Ivonne is an instrumental leader within the HP Enterprise Group, advocating solution selling and developing Go-To-Market programs that garner lifelong customers while staying in step with the changing IT landscape. She works closely with HP customers to understand the needs of the market and strives to go above and beyond by working across HP to create go to market programs that exceed customer requirements.
Bio
Ivonne is a highly-accomplished executive and is experienced in building and leading successful global sales teams. With over 25 years of experience, Ivonne takes a creative approach to solving problems of the CXO and has exemplified an excellent ability to link technology to business impact and ROI. Additionally, she has the proven ability to develop and implement strategies that deliver organizational efficiencies.  Throughout her career, Ivonne has demonstrated success building rapport across cultures, levels and functions and has guided virtual teams through complex business challenges
.  
Prior to joining HP, Ivonne held numerous global sales leadership positions at Sun/Oracle.   Currently based in Los Gatos, Ivonne holds a Masters in Business Administration from the University of Phoenix as well as a Bachelor of Arts in Clinical Psychology from Caldwell College. In 2014, Ivonne was recognized as one of the TOP 100 most influential Hispanic Professionals in the Information Technology Industry.  Most recently, Ivonne completed the Latino Board Leadership Academy and is an active supporter of the Silicon Valley Hispanic Foundation and My New Red Shoes.  In her spare time she enjoys traveling, reading, family-time and donating her time toward philanthropic activities.
Leave a comment
Comments will be approved before showing up.