Liliana "Lily" Ontiveros - SVL Collegiate Cultura Ambassador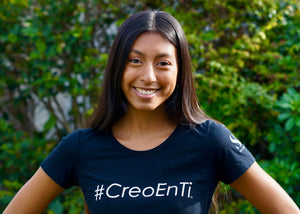 It is our pleasure to introduce our latest Silicon Valley Latino Collegiate Cultura Ambassador, Liliana "Lily" Ontiveros.
Lily is currently a sophomore at Santa Clara University's Leavey School of Business. She is pursuing a degree in Marketing with minors in Retail Studies and Spanish. She found a passion for marketing in high school and through family and friends that exposed her to their jobs in the field. At the end of her freshman year, Lily was accepted to the Leavey's School of Business 2025 Accelerated Cooperative Education (ACE) Leadership Program cohort, which is a professional development program. 
As a current sophomore, Lily has been elected as Director of Diversity, Equity, and Inclusion for her sorority Alpha Delta Pi. As Director of Diversity, Equity, and Inclusion she is excited to help Greek life at SCU become a more welcoming place for women of all color through educational workshops and sisterhood events. Over the years, Lily has been inspired by the work that Silicon Valley Latino has led through its Creo En Ti initiatives and is motivated to follow in the footsteps of the numerous featured leaders. Additionally, throughout the past several years, we've enjoyed having her volunteer at numerous SVL events as a host/greeter to event guests and speakers as well as providing assistance with our social media content direction.
This past summer Lily interned at Study.com on their Growth Marketing team. She gained valuable analytical skills through working on paid media projects and scouting social media influencers for promotional sponsorships. Because of this internship experience Lily has realized her interest in brand marketing.
Currently Lily Ontiveros is interested in pursuing internship opportunities in business to consumer product and brand marketing. We invite you to reach out to Lily via her LinkedIn profile page with any marketing internship opportunities. 
Leave a comment
Comments will be approved before showing up.