Santalynda Marrero, EdD -SVL Cultura Ambassador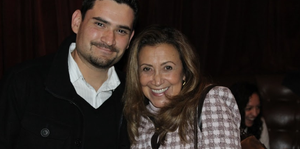 A dynamic international executive(career and life) coach, organizational consultant, facilitator, trainer, thought leader and author. Dr. Santalynda Marrero draws on her expertise as a counseling psychologist and 30 years of experience in helping individuals, teams and organizations to propel their careers to the next level. Her belief in story as "data with a soul" that engages mutual regard and leverages talent led her to co-author the book: The Diversity Calling: Building Community One Story at a Time (2011 Xlibris/Amazon). Her chapter, Living Multiple Realities as a Latina in America is her compelling story of challenges faced and possibilities realized through a cross cultural lens. She serves this passion further as faculty at the Summer Institute for Intercultural Communication (SIIC).  
Prior to launching SM Consulting in 1998 in California, Santalynda held several internal positions, at Stanford Hospital and Medical Center, Avantek/Hewlett-Packard, Bell Laboratories, and Rutgers University where she received her doctorate in Counseling Psychology.
For further details please visit her website: www.drsantalynda.com and blog writing with an emphasis on engagement and coaching for women – Fire Breathing Women/Mujeres Que Respiran Fuego.™
Leave a comment
Comments will be approved before showing up.
---
Also in Cultura Ambassador