Latinx Leader Laura Gomez lands 2MM for Startup!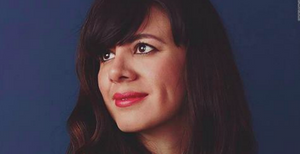 Since landing an investment of $2MM in her startup, Cultura Ambassador & Advisory Board member of SVLatino Laura I. Gómez has been interviewed by many but this interview with CNN is her most entertaining in a while.
Share your thoughts on this success story here or via our social media platforms
Leave a comment
Comments will be approved before showing up.