Max Luna - Collegiate Cultura Ambassador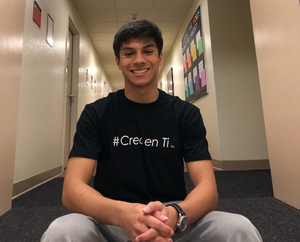 Max is currently a first-year student at Santa Clara University pursuing a degree in Mechanical Engineering. His inspiration came from his parents, both first generation Latino Americans and college graduates that strongly instilled the value of education in him, perpetuating that his higher education is the key to success.
Despite being a Bay Area native, he decided to live on campus to get the entire college life experience instead of commuting from home. On campus, he has been able to further explore and learn about the social and academic communities.
He has been able to explore Greek life at school and looks forward to rushing a fraternity next year. Recently, he joined a start-up club that focuses on incubating business ideas and nurtures the entrepreneurial mindset. In terms of academics, he has been able to explore his major and learn new skills necessary for his intended industry, such as CAD drawing and other design skills. Max also intends on picking up a minor in aerospace engineering.
His ambitions to pursue mechanical engineering stem from his fascination with cars and bicycles ever since he has was a young boy. For this reason, a few industries that have piqued his interest include the automotive, aerospace, and defense industries.
Max is grateful for how the Latino community has supported him on his journey, particularly manifesting itself through Silicon Valley Latino. He is currently exploring internship opportunities and is most interested in those that would be related to the automotive, aerospace, and defense industries.
Adelante Max! 
Interested in joining SVLatino and our #CreoEnTi movement?  See all the options here =>
#CreoEnTi
3 Responses
Leave a comment
Comments will be approved before showing up.