Sylvia Juárez-Magaña - SVL Cultura Ambassador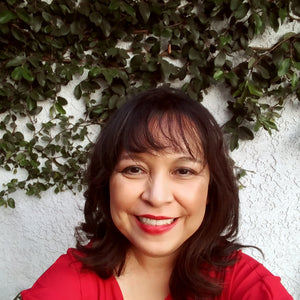 Sylvia Juárez-Magaña is originally from Indio, CA.  Her parents Fidel and Margarita Juárez have continued their residence there as they retired.  They instilled the value of hard work and education as part of her upbringing.  She and her sister, Niza Juárez-Hall, have followed a mantra of entrepreneurship that their parents modeled as they were growing up.  
Ms. Juárez-Magaña earned her Bachelor of Arts degree in English with a minor in Chicano Studies at the University of California, Berkeley.  She entered the workforce in the brokerage corporate field. She started at a branch as a cashier then worked her way up to compliance in the LA Metro region.  She departed after opening a branch in Riverside, CA in 2000 and began her career in higher education at her alma mater.  She is a National Urban Fellow and received her Master's in Public Administration in 2007 from Baruch College in New York City. 
She has over twenty years of experience in the education field and has represented numerous high-profile educational entities in outreach events, admissions, and scholarship selections. Ms. Juárez-Magaña strives to help first-generation immigrant communities understand their educational opportunities through presentations and creating informational literature about higher education in various languages.
She has worked with the University of California, Berkeley as an admissions officer in Southern California and continued to support their process as an external reader for freshmen and transfer admissions. While education is her passion, during her fellowship with the National Urban Fellows, she expanded her background into municipal work in the City of Coachella. Her corporate experience, early in her professional life helped strengthen her strategic planning skillset.  She maintains ties to U.C. Berkeley and multiple post-secondary institutions and organizations statewide and nationally. Her commitment is tied to promoting admissions to competitive universities to all students and their families.  Her expertise has led her to create content for college readiness in recent projects like podcasts in development and curriculum for school counseling programs. 
After returning to California from New York after her Fellowship, she founded Juarez Consulting Inc.  It has given her the platform to work with organizations to carry projects from 'concept to execution.' She has supported school districts by engaging universities to consider students from their area and providing counseling teams resources catered to their communities.  Community college projects included working with undocumented students. All her projects work to close achievement gaps in populations that need specialized support for college readiness. This includes individuals with disabilities and considering how they can thrive in their environment.  She takes families on a case-by-case basis to support individual students with their college application portfolios.  
While she loves her work and knows this is where her focus lies professionally, she is a devoted wife and mother.  She is an avid reader and has learned to appreciate Zoom meetings.  She continues to support students who reach out for help during the college application season.  Her son, Cristian, is taking the opportunity now to bring her up to date with comic book superhero shows and movies. 
1 Response
Leave a comment
Comments will be approved before showing up.